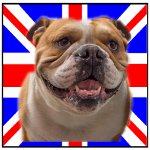 Your pet must be
microchipped
vaccinated against rabies
accompanied by a pet passport.
Dogs must be administered by a vet a tapeworm treatment :
The treatment must be administered
not less than 24 hours and
not more than 120 hours (5 days)
before its scheduled arrival time in the United Kingdom.
Your pet must enter the United Kingdom from France with an approved transport company. List of approved transport companies can be consulted at the following web addresses :
The length of the waiting period before entry to France is 21 days after the first rabies vaccination date.
There are particulars rules if you are travelling with more than five pets. For further informations concact
a veterinary
the United Kingdom Department for Environment Food and Rural Affairs
the French Direction Départementales de la Protection des Populations
if you are concerned.